The Nominating Committee, chaired by Past President Charles Boyette, presents the following elected members for the three positions open on the Board of Directors.
Winners for Three-Year Terms beginning January 2023
Position 1 – Lucas Smith
Position 2 – Larry Petropoulos
Position 3 – Federico Dordoni
Thank you to those who voted and participated in this important privilege.
Lucas Smith

Lucas Smith currently works as an Advisor in the corporate reserves group at Occidental Petroleum Company in Houston, TX.  In this role, he works with the OPC Reserves team to provide guidance and assurance of the appropriate application of SEC reserve definitions and reporting requirements for Occidental's worldwide portfolio of diverse assets.  Lucas specializes in the use of economic software and data management technology for reserve and resource volume reporting, cashflow generation and economic analysis.
Prior to Occidental, Lucas worked for several private companies as a Reservoir Engineer primarily responsible for field development, budget creation, capital approvals and project reviews in the East Texas region.  Prior to that, he worked for Ryder Scott Company as a Petroleum Engineering consultant providing reserve evaluations in accordance with US SEC and SPE PRMS guidelines.  While at Ryder Scott, Lucas worked with multiple clients in the Permian Basin, Mid-Continent, Texas Gulf Coast and Federal Offshore Gulf of Mexico as well as several international projects.
Lucas is an active member of the Houston Chapter of SPEE having served in leadership roles from 2017 through 2020 beginning as the Programs Chair.  While serving as Treasurer, he coordinated the offering of a Monograph 4 training course taught by Dr. John Lee.  While serving as Vice Chairman, Lucas coordinated the offering of a PRMS course also taught by Dr. Lee.  While serving as Chairman in 2020, he assisted in the transition from in-person to virtual monthly meetings due to the pandemic.  However, one of his most rewarding experiences was working with BK Buongiorno and organizing the remote celebration of her contributions to the society upon her retirement in 2020.
Lucas is also an active member of the SPE having served on the committees of Young Professionals, Scholarships, High School Recruiting Fairs and the General Meeting Study Group.  He was recognized with the Gulf Coast Section Outstanding Young Member Service Award in 2011.
Lucas earned a BS in Chemical Engineering from Texas A&M University as well as an ME in Petroleum Engineering from the University of Houston and an MBA with Business Intelligence concentration from Creighton University.  He is a licensed Professional Engineer in the state of Texas.
Lucas lives in Atascocita, TX with his wife Katie who teaches fifth grade and his three daughters who keep them busy with soccer games and dance recitals.  He enjoys Aggie sports, fantasy football and staying active within his church community.
Larry Petropoulos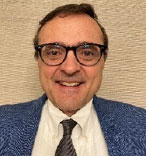 Larry is the current Calgary SPEE Chapter Chair and volunteers on the EGBC Assessment Panel evaluating the competency of engineers in training for professional registration.  Larry was lucky enough to begin his career evaluating domestic and international plays (onshore and offshore) that provided him with the basics of evaluation engineering that remains with him today.  He has coordinated the reserves' book for small companies, acted as the team lead for resource plays, and managed A&D transactions for a larger independent.  He has had several roles as a company officer which have made him aware that the public is looking to professional organizations like SPEE to manage ethical standards in the oil and gas industry.
Larry graduated from the University of Calgary earning a B.Sc. in Chemical Engineering and is a registered Professional Engineer in Alberta, and British Columbia, Canada.
He is currently a Director at BMO Capital Markets "Bank" Oil & Gas engineering team located in Calgary, Alberta.  With 37 years of oil and gas experience, Larry has developed his skills in reserves evaluation, development, and operations.  He draws on his time as a development engineer to provide structure to building evaluation models and is excited about how modern reservoir and geoscience tools continue to shape our capacity to dig deeper into the details.  The transition from conventional play to resource play is a highlight in Larry's career learning the shift in technology and how to apply that knowledge to old fields and previously uneconomic targets.
Larry is blessed to be a grandfather and proud of his three children's applied science careers in nursing, engineering, and geomatics
Federico Dordoni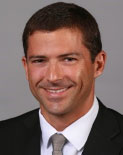 Federico is an Executive Vice President and manager of DeGolyer and MacNaughton's Asia Pacific / Latin America division in Dallas, Texas. Federico supervises reserves and resources evaluation projects for IOCs, NOCs, independents, regulatory agencies, and financial institutions. He has deep knowledge of the requirements of the SEC, the PRMS, and the government reserves-related regulatory requirements of various countries such as Argentina, Brazil, Colombia, and Mexico, among others. He has also conducted evaluations for public companies listed on the London Stock Exchange, the Hong Kong Stock Exchange, and others.
To name a few projects, Federico's team is involved in the preparation of reserves and resources estimates for some of the largest unconventional resources developments in Argentina and China, pre-salt fields in Brazil, heavy oil fields in Colombia, offshore developments in Guyana, most of the productive basins in Mexico and India, including coalbed methane projects, and gas fields in Malaysia and Indonesia. Federico has also assisted numerous clients during acquisition/divestiture processes.
Federico began his career with Pluspetrol, an independent oil and gas producer from Argentina. He also worked for Eni in Milan and with Chevron in Angola and in the Permian Basin of the United States. Federico graduated with honors from the Buenos Aires Institute of Technology (ITBA) in 2004, where he received his degree in petroleum engineering with academic scholarships from ITBA and Petrobras. He is a licensed Professional Engineer in the State of Texas and a Certified Petroleum Engineer by SPE. He is fluent in Spanish, English, Portuguese, Italian, and French.
Federico was instrumental in the creation of the Latin America Chapter within the SPEE. The chapter was formally established in 2021, but Federico's work began several years prior to that. By working with other SPEE officers, directors, and members and making good use of his network in Latin America, Federico was able to get the Latin America Chapter started with officers in place for sustained operations. Federico would like to continue serving the SPEE to maximize the benefits of membership as the industry navigates through a new era, working on the critical needs for members and the industry as a whole, while continuing to expand the reach of the SPEE worldwide.
Federico and his wife Joaquina have three children, very active in soccer, tennis, and golf. With relatives and close friends located in different countries, they love to travel and experience different cultures.